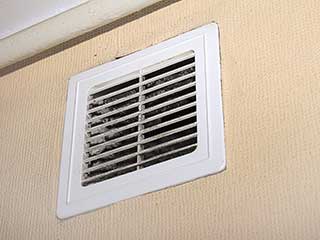 Why Get Your Dryer Vent Cleaned?
There are two very important reasons to keep your dryer's vent clear as consistently as possible. One is because of energy efficiency, as it's much harder for the air that's used to dry your clothing to get through when clogs are present. Thanks to this, much more energy is used to slowly force air through to fully dry your clothing, thus wasting it and your money as well. The other issue is far more concerning, as it involves the safety of your home! The hot air used can start to ignite the lint that's trapped in the vent, and a fire can easily start. For the sake of saving energy, and keeping your home protected from a fire, it's best to keep it clean!
What Are Signs It Needs Cleaning?
If you're unsure whether it's time for a cleaning, there are a few easy things to look out for! You may be able to see the vent itself, at which point you should be able to spot the dust starting to build up. If that's not the case, pay attention to whether it's taking longer than usual to get your clothes fully dry, as this can be a sign that the air is struggling to get through. Increased energy spending may also be an indiciation. Most importantly, if you smell something burning, stop the dryer immediately and wait to use it until you get the vent cleared out, as it's probably the lint starting to melt.
We're Here To Help!
Our professionals are ready when you are to come out and get to work! We'll ensure that your dryer's vent is completely cleared out and pristine again. We'll do it safely, so that none of the materials get into the air or otherwise. While we're at it, we can make sure that air is flowing properly as well. Whoever the manufacturer, we've got the experience needed to handle it no problem!
Call Us Today!
Contact Air Duct Cleaning Aliso Viejo now, and we'll get to work.